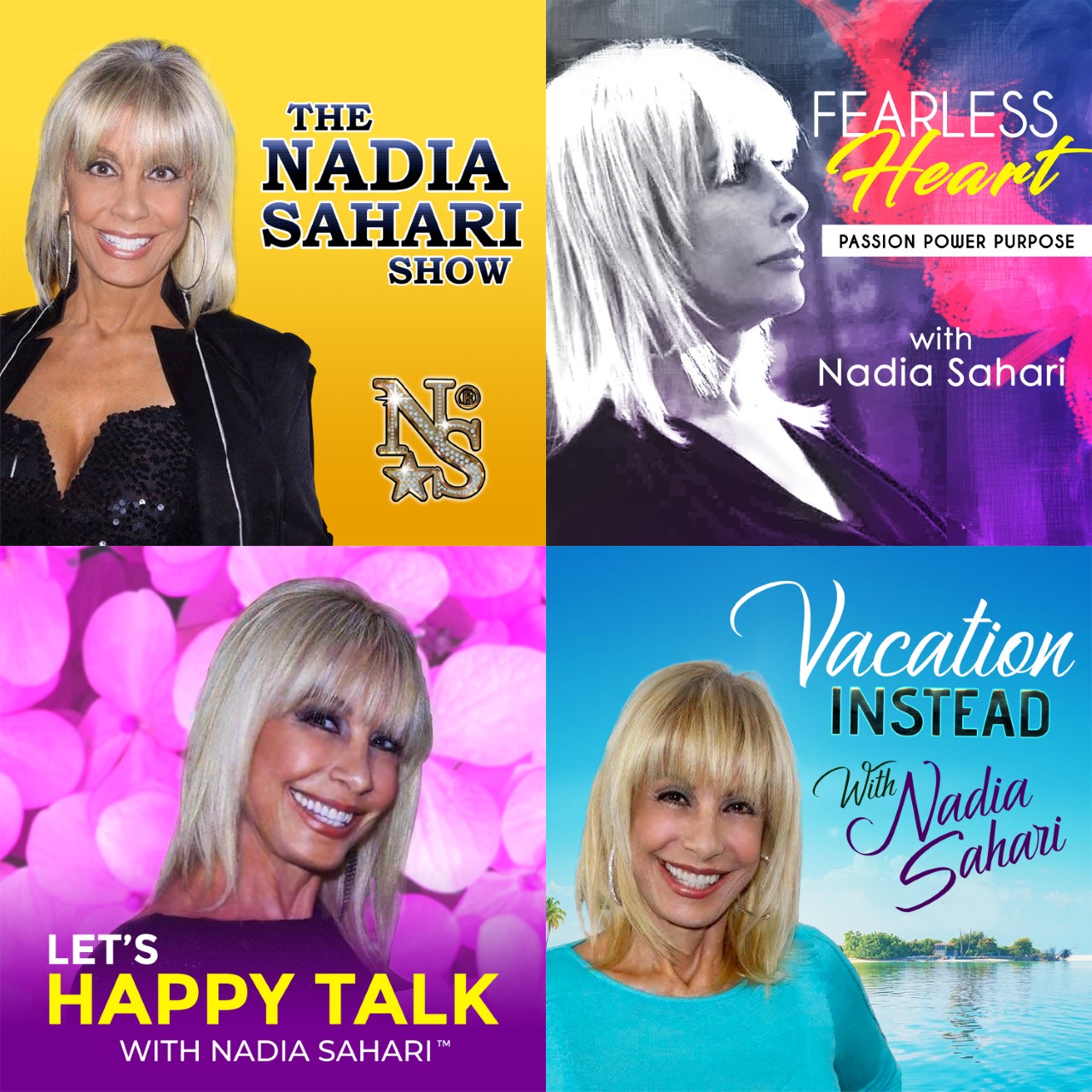 Let's Happy Talk Podcast
Let's Happy Talk was created by Nadia Sahari because of all the bad news from media, the crime, the hate, and most of all, everyone seemed to be sad. She interviews individuals of all ages to share their stories of happy talk. It has brightened up the lives of many and is very popular with listeners all over the world.
The Nadia Sahari Show Podcast
The Nadia Sahari Show began podcasting many years ago. This show was created to inspire, motivate, and educate individuals all over the world to live their dreams. Real stories by real achievers from authors, celebrities, entrepreneurs, musicians, and more, telling their stories of the journey to success, how they did it, and how they maintain it. Not to give up on their dreams, no matter what happens in life. Anyone and everyone can achieve the desires of their hearts. God has a destiny and purpose for all of us. Passion, Perseverance, and Belief, leads to success. "It is by choice and not by chances that you change your circumstances."
FEARLESS HEART with Nadia Sahari
This show is for you, and all of us. This show is to help you in any toxic relationship you may be living in with a friend, spouse, partner, any relationship. Let go and let God. Follow the show, LIKE the platforms. Listen on Spotify, Google, Apple, YouTube…My website is www.thenadiasaharishow.com