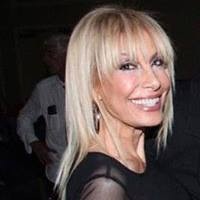 Nadia Sahari was born in Beirut, Lebanon, and raised in Dearborn, Michigan, a suburb of Detroit. In high school she studied music and the arts. Her life was always revolving around music, dance and the arts.
So she set out to make these her life goals. In addition to her creative uses they also acted as an escape from the horrors of the world that also sometimes befell upon her. She used all this to become a successful entrepreneur, creating and owning several businesses. Nadia studied theatre at the University of the Incarnate Word in San Antonio, TX. In the past few years she has been able to pursue her great dream of acting and has been going quite strong.
She has appeared in numerous films and tv shows including "Friday Night Lights," "Bandslam," "Corruption.Gov," and her own series which she created, wrote and is the lead female actor in "Lust 'n' Love." Nadia is married and has three children and divides her time between Los Angeles and Texas.